PROGRAMS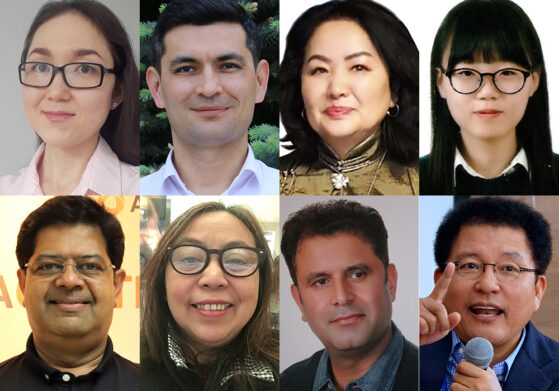 26
2/15 Tue 15:15-17:30
ブレイクアウトセッション
「DAY2 Defending Civic Space in a time of COVID-19 pandemic with a focus on SDG16+/COVID-19パンデミックに見舞われたアジアにおける市民社会スペースを守るには:SDG16+を手掛かりに」(ライブ配信のみ英日同時通訳)
Based on the results of a survey of civil society spaces for CSOs in 10 Asian countries, we will deepen our awareness of the importance of shrinking civil society spaces, human rights, and SDG 16+, and consider what we can do to help.The second day will focus on the Central Asia and Northeast Asia regions, and we will also hear from the authors of the sectoral reports on SDG 16 and civil society space.
アジア10カ国のCSOを対象とする市民社会スペースの調査結果をもとに、縮小する市民社会スペース、人権、SDG16+の重要性に対する認識を深め、私たちができることを考えます。2日目は中央アジアと北東アジア地域に焦点を当て、また、分野別報告書の執筆者からもSDG16と市民社会スペースに関する報告を伺います。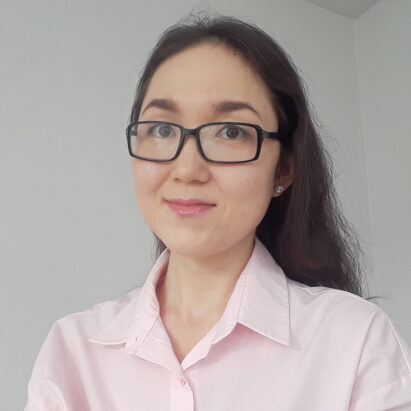 Ms. Asel Kurmantayeva
Civil Society Development Association (ARGO), Development Manager, Innovation for Change initiative
Ms. Asel Kurmantayeva has BSc degree in Economics from the University of Essex (UK) and she is current PhD student in Almaty Management University (Kazakhstan). Asel worked in ARGO as the Development Manager within Innovation for Change initiative. Asel has work experience in research institutes, government, financial industry, education management and civil society organizations.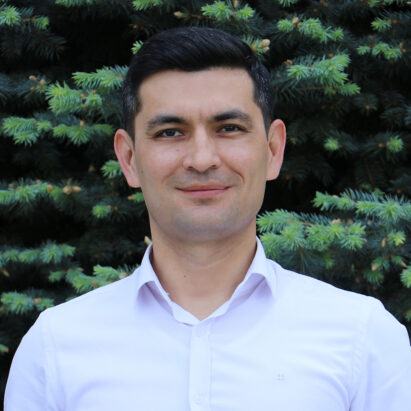 Mr. Shamshod Yunusov
Nationwide Movement "Yuksalish", Program manager
Mr. Shamshod Yunusov (MSc in Economics) is a Program Manager at the Nationwide movement "Yuksalish", who has experience in developing of the community led projects on improvement of basic services in rural areas of Uzbekistan and Tajikistan. Starting from 2010 he developed a number of Manuals and guidelines on how to establish a community managed infrastructure system, within the frames of a programs in Central Asia funded by Swiss Confederation, the World Bank. He joined the Nationwide movement "Yuksalish" in 2020 to improve the policy dialogue on participatory methods and civic engagement in implementing the reforms in the country.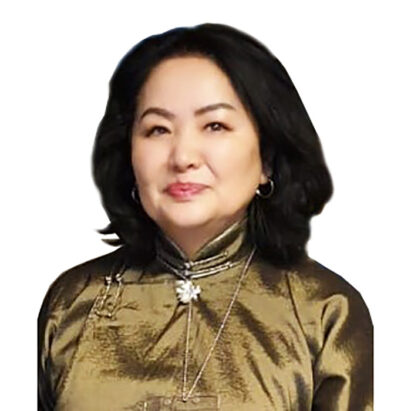 Ms. U. Mandkhaitsetsen
Centre for Human Rights and Development, Executive Director
Mandkhaitsetsen (Manda) Urantulkhuur has worked in the human rights field since 2004, when she joined the Centre for Human Rights & Development (CHRD), an NGO based in Ulaanbataar, Mongolia as Program Coordinator of the Community Based Development Program. She has promoted for the position of Executive director in 2017.
She has worked for 17 years in the field of human rights, social justice and development. Her work experience is human rights education & training; community development, empowerment and mobilization for human rights monitoring & protection of HRDs for land rights & participation in local & national development policies, establishing community based organizations in rural Mongolia & facilitating their sustainable functions and networking them throughout the country.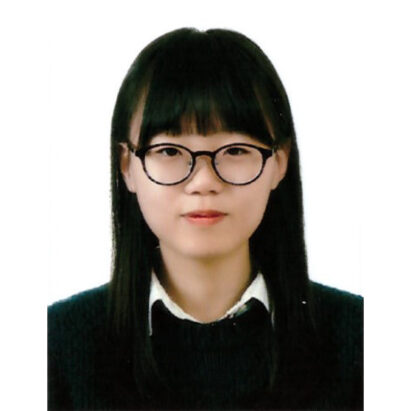 Ms. Eunji KIM
The Korea Center for Sustainable Development (KCSD), Project Researcher
Ms. Eunji KIM joined KCSD this year as a project researcher. She is now studying Sociology in MA course at a graduate school of Ewha Woman's University in Korea and is interested in social policies for labor and migrants. She had a BA in Sociology and International Development Cooperation.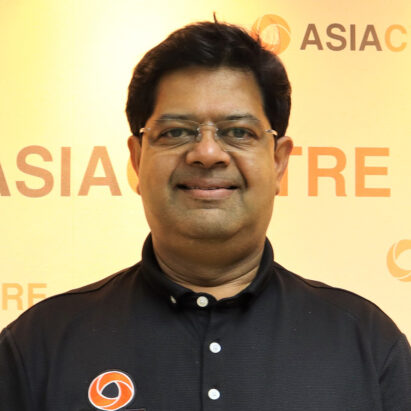 Dr. James Gomez
Asia Centre, Regional Director
Dr. James Gomez is Regional Director at Asia Centre. He provides strategic oversight for the development and regionalization of the Centre. Dr. Gomez currently oversees its operations in both Thailand and Malaysia and is leading the partnerships for the Centre's many activities in other parts of the region. He represents the Centre in media and public speaking engagements and builds relationships with key stakeholders around the world. Dr. Gomez brings to Asia Centre over 25 years of international and regional experiences in leadership roles at universities, think-tanks, inter-governmental agencies and non-governmental organisations. He has led the research and participation of Asia Centre at Kathmandu Democracy Forum 2020, Tokyo Democracy Forum 2021 and Asia Africa Democracy Forum 2021.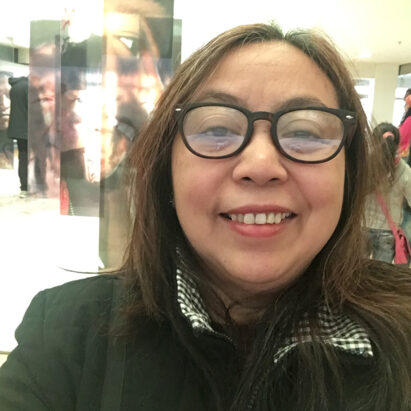 Ms. Rebecca (Beckie) Malay
Global Call to Action against Poverty (GCAP), GCAP Philippines Convener
Beckie is a Filipina development worker campaigning on the Sustainable Development Goals and Human Rights issues. She worked with the Philippine Rural Reconstruction Movement for three decades, implementing and managing field and advocacy programmes on sustainable rural development focusing on local governance, political and electoral reform, and economic issues such as debt and development financing. She has worked extensively in building coalitions and networks from local to global. Beckie was former Global Chair of the Global Call to Action against Poverty (GCAP) Foundation, member of the Facilitation Group of the Action for Sustainable Development (A4SD) and currently a member of the Global Steering Committee of the Coalition for the UN We Need (C4UN), GCAP Asia Regional Council, and serves as Treasurer of the PRRM Board of Trustees and the Institute for Popular Democracy.  Beckie studied Economics at the University of the Philippines and attended the African Programme on Rethinking Development Economics.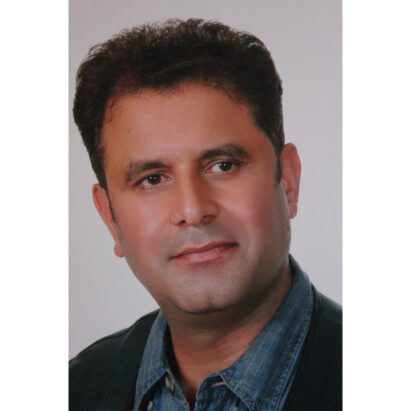 Dr. Gopal Krishna Siwakoti
INHURED International, President
As President of INHURED International (Special Consultative Status with ECOSOC, UN), Dr. Siwakoti has more than 35 years of experience in the field of human rights protection and promotion. He is one of the founding members of Peoples' SAARC—a civil society initiative for making SAARC and its subsidiary bodies more democratic and human rights-friendly. He has been serving as former Chair and Steering Committee Member of Asia Pacific Refugee Rights Network (APRRN), a coalition of over 450 organizations and individuals dedicated to safeguarding and promoting the rights of refugees across the region. He also serves as International Advisor for Platform on Disaster Displacement (PDD), and Stateless Network Asia Pacific (SNAP). In the capacity of international trainer and senior observer at Asian Network for Free Elections (ANFREL), he has joined several exploratory and observation missions in post-conflict societies like Afghanistan, Sri Lanka, Pakistan, Bangladesh, Philippines, East Timor, Cambodia, Thailand, South Africa and many others. Besides election monitoring, he has also worked on assessment of the status of migration and universal adult franchise for all citizens from Asian perspective. He is one of the key drafters of the Bangkok Declaration on Free and Free Elections that culminated in holding of series of Asian Electoral Stakeholders Forums (AESF). Recently he has researched on At domestic front, he has coordinated several projects on election monitoring and advocacy on out of country voting. He's currently Advisor to the SDGs National Network Nepal--an open, autonomous and independent platform, which has been working for inclusive, equitable, just and nature-based development and the 2030 Agenda. He has represented at various UN forums relating to human rights, peace and migration including the General Assembly, Human Rights Council sessions and UNHCR-NGO Annual Consultations. He has been conferred several credits including Shikhar Person of the Year-2008; Global Nonviolence Advocate-2010 along with National Peace Award-2010. Other areas of his engagement include guest lectures on transitional justice, electoral freedom and migration at various universities in all continents. A former prisoner of principle, his personal biography and scruples have been radiated in different media outlets as recognition of his valor and conviction towards safeguarding civil liberty and democratic freedom within and beyond borders.
On emblematic international research front, his accomplishment in 2020 includes a data-authenticated international research titled "Refugee Rights and Pandemic Height" in connection with the impact of Coronavirus pandemic on asylum-seekers and refugees across Asia Pacific which was commissioned by Asia Democracy Network (ADN) and Community of Democracies. Consecutively, he undertook another research commissioned by Japan NGO Center for International Cooperation (JANIC) in 2020-2021 in the context of the adversarial impact of the COVID19 on electoral freedom in Asia titled "Vote and Virus". Additionally, the newest research titled "Defending and Promoting Democracy & Civic Space with SDGs" in South Asia region during and post-pandemic scenario which is part of the Asia-Africa Democracy Forum (AADF) commissioned by multiple agencies including Asia Democracy Network and Community of Democracies. He has authored, edited and produced several books, research reports, journals, films and documentaries on electoral freedom, migration, refugees, disaster displacement, transitional justice, human rights and peace.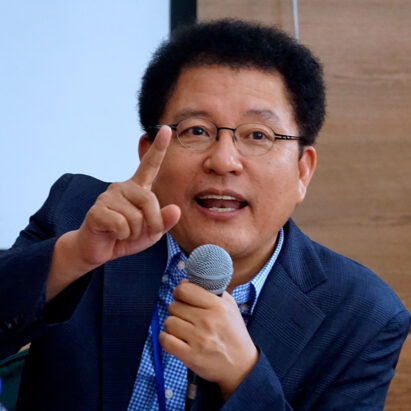 Mr. Anselmo Lee
Asia Civil Society Partnership for Sustainable Development (APSD), Regional Coordinator
Anselmo Lee is currently Regional Coordinator of Asia Civil Society Partnership for Sustainable Development (APSD) since January 2021. He is teaching at the MAINS (Master of Arts at the Inter-Asia Studies) at the Sungkonghoe University in South Korea. He is a Senior Adviser to the May 18 'Foundation as well as a Non-standing Board member of the Korea International Cooperation Agency (KOICA). He was one of the key founding members of the Asia Development Alliance (ADA) and the Asia Democracy Network (ADN) created in 2013. In Korea, he had been working for the Korea Human Rights Foundation as Executive Director from 2010 to 2018 after serving the National Human Rights Commission of Korea (NHRCK) as Director General in charge of Human Rights Policy and Education (2008-2010). Previously he was working for Asian Forum for Human Rights and Development (FORUM-ASIA) as Executive Director (2005 – 2008) based in Bangkok and the prior to the appointment as Director General in charge of Human Rights Policy (2008-2010). He was also working for International Catholic Movement for Intellectual and Cultural Affairs (ICMICA)-Pax Romana as Secretary General in Geneva (1997-2004).
プログラムのスケジュールやスピーカーなどは、予告なく変更となる場合があります。
イベント当日は、主催者や取材メディアによる写真・動画撮影などが行われ、各種広報媒体で使用させていただく場合があります。